Many of the innovations presented during ITMA, June 2023, are concentrated on knits.
Three major themes emerge that combine technology, creativity and sustainability for the development of quality products:
New solutions for washing, finishing and dyeing.
Expansion of the functions of flat knitting machines and new sectors of use.
Increase in digital technologies to support creativity, programming and production.
Knits in cashmere, wool or cotton and in all other known fibers must be washed, both to stabilize their shape and to enhance their soft, compact, fluid touch. Great attention therefore to the consumption of water and energy and to the use of softening chemical products.
Today it is possible to wash ecologically. PUROWASHING® is the integrated washing system for washing without chemicals, silicones, additives and reducing water consumption. A cross-industry project by IAFIL spinning mill in partnership with Electrolux Professional and Shima Seiki. The system allows the water already used in washing to be purified and reused indefinitely, saving 96% of a precious resource thanks to a closed-loop system connected to the washing machine, which does not require changing the washing machine except in the software programming and hydraulic connections. The tool that has made it possible to arrive at PUROWASHING® is BIOFILTER® which purifies the washing water, with the consequent sanitation and regeneration. The process occurs naturally thanks to the colonies of aerobic and anaerobic bacteria inserted in the patented biological filter. In fact, bacteria feed on processing scraps such as animal and vegetable fibers, paraffins, processing oils and synthetic micro-plastics, which are often not interceptable with normal filters and which are the main pollutant of our seas, by eliminating them.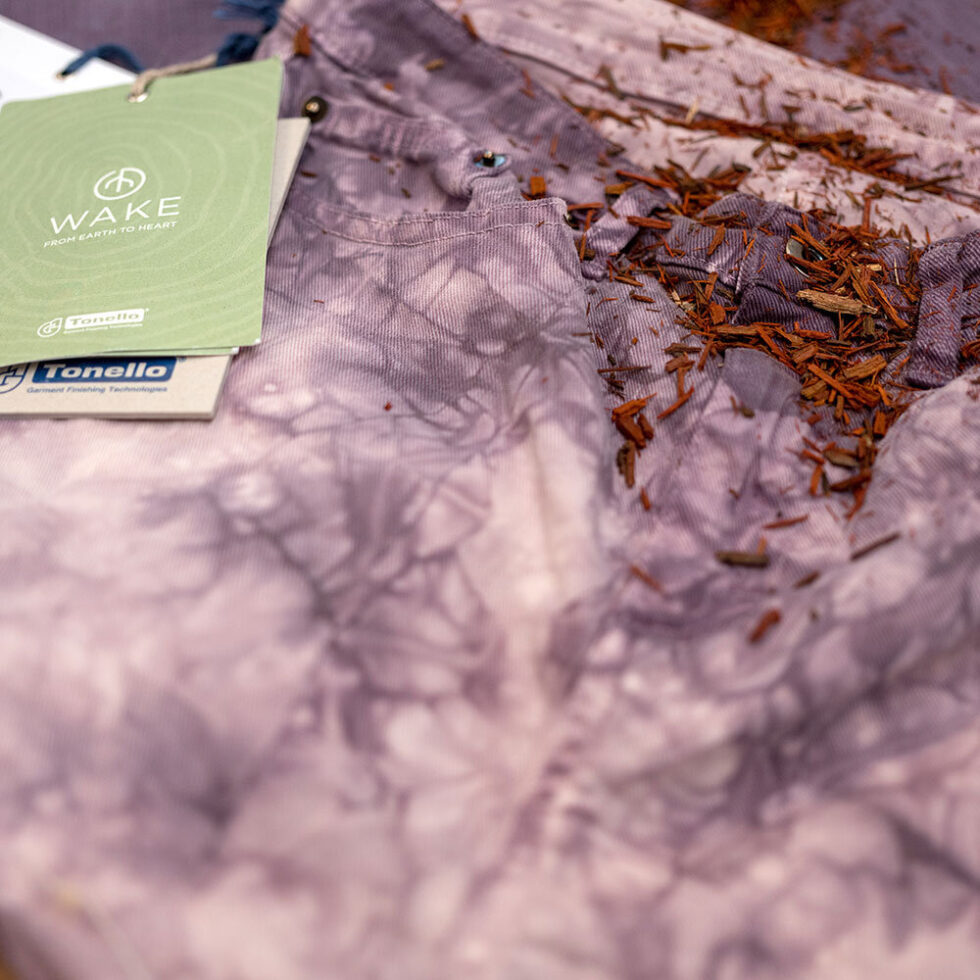 Color is a determining factor in fashion.
Every year the textile industry uses more than 10,000 tons of synthetic dyes, but today the focus is on new dyeing alternatives with products formulated from plants, or the recovery of food waste. For dyeing with natural dyes, which are increasingly in demand, despite the obvious chromatic limitations several companies have proposed specially designed machines, complete with extraction equipment from dry dyeing plants or food processing waste and subsequent transfer to the garment dyeing machine. After dyeing, the color bath can be recovered and stored for reuse.
Tonello has developed Wake, a patented totally natural dyeing system, which uses only plants and vegetable waste, such as flowers, berries, peel and roots, left to dry and infused, without harmful chemical additives.
Great attention to the most extreme possibilities of knitting machines. The seamless "wholegarment" is enriched with all the processes developed in recent years: three-dimensional stitches, woven with a fabric effect, reversible double-face, inlays, multicolored stripes and photographic effect jacquards, reliefs with a wealth of real embroideries and even more.
A knit that explores new interesting applications, such as shaping car seats, shaping a medical prosthesis, dressing the athletic body, transforming into lamps and other design objects.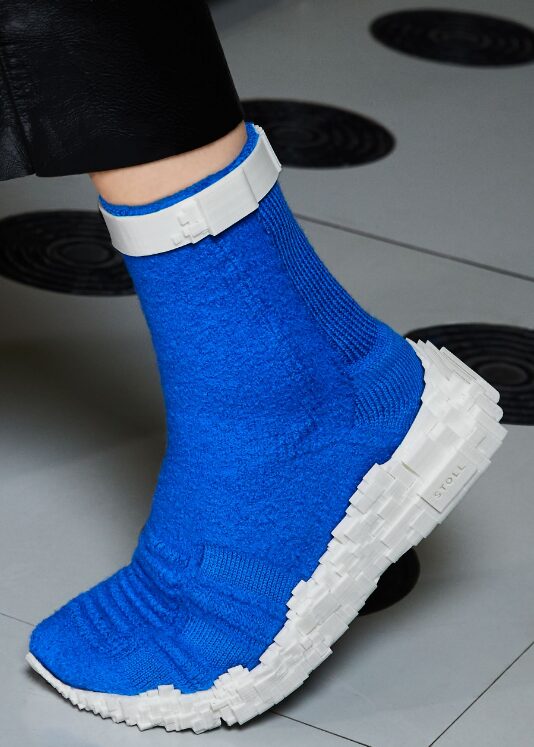 And to give a new stimulus to creativity, digital transformation, AI and VR help us with new sampling and production solutions, with virtual research and image production supports, with great savings in time and resources.
3D software for all knit production management systems to enable designers and businesses to work on real time 3D simulation, outperforming their productivity and creativity while reaching higher sustainable goals. From the thread all the way down to the look-book, 3D digitalizes and optimizes every link on the supply chain.
It's time to give creativity new goals.