Never before colours have been influencing future trends as after the lockdown. The relaunch of activities, the occasions to meet people, the desire to live intensively and with optimism the next seasons has motivated a variety of colours and colour variations.
Vivid shades from head to foot have been seen with abundance on the catwalks, luminous bright and dark shades have experimented reflective shot variations, inspiring celebrations.
Quite innovative are the gradient colours, special graded effects that can be monochromatic or polychrome, tonal or contrasting, with a great variety of short or long, overlapped or distanced solutions. Gradient colours are in fact the sequence of similar shades that follow one another in progressive and linear way, creating unique original effects.
Graded tones are cut by broken pleats or plissés.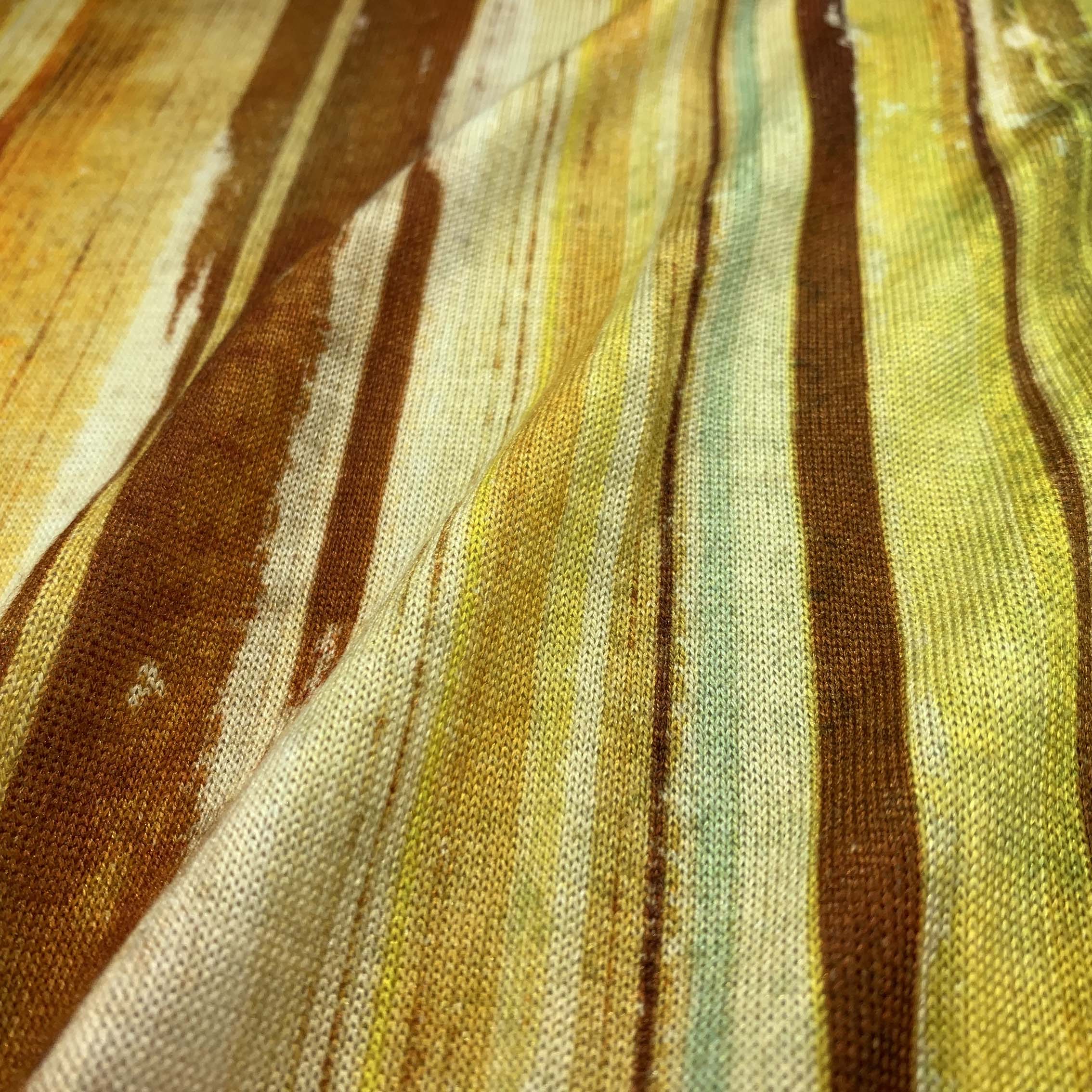 A printed variation of irregular warm tonalities grading into green.
Colours confirm their empathy and flexibility. The moment is appropriate to start innovative itineraries, removing the boundaries of continuity and the rules of tradition to achieve new appearances, providing a great creative freedom to personal imagination.