A pebble slowly starts rolling down a mountain. It picks up speed, and in so doing it drags other stones and dirt, eventually growing into a landslide that reaches the valley.
It may be an understatement to call the recent bill proposed in the State of New York a mere "pebble". Introducing obligations for fashion companies to trace and communicate their environmental impact throughout their supply chains, the legislation is bold and far-reaching, with the potential to trigger a true avalanche in the fashion industry.
An Innovative Project
Legislative projects concerning human rights and environmental due diligence are underway in both the EU and many nation-states – Germany, France, United Kingdom, Australia, among others. Similar to the New York bill, these ambitious proposals attempt to define new responsibilities for brands and big businesses in the fashion supply chain.
The Fashion Sustainability and Social Accountability Act signals an even more important shift, implicating all the aspects of sustainability present in the fashion industry. For example, the bill includes,
A company's obligation to map at least 50% of their supply chain, ranging from the selection of raw materials to logistics, and measuring their social and environmental impacts in terms of CO2 emissions, water and energy consumption, chemical substance management, salaries, etc.

A company's obligation to publish its production volumes, as well as their consumption of cotton and polyester.

A twelve-month deadline to identify and involve their suppliers in this mapping of the supply chain, and eighteen months to analyze its impact.
Companies Concerned
The proposed bill would apply to all fashion companies with annual turnovers of over 100 million dollars operating in the State of New York, regardless of their place of origin. Affected companies include Inditex, H&M, Shein … – essentially all the big groups of the fashion sector. Noncompliant companies would be sanctioned with fines totally 2% of their annual revenue, as well as having their names added to a public list of "bad" companies.
The Assembly Bill A8352/S7428 was introduced by Assemblymember Anna Kelles and State Senator Alessandra Biaggi and is supported by a roster of fashion and sustainability NGOs, including Stella McCartney, the New Standard Institute, the Natural Resources Defense Council and the NY City Environmental Justice Alliance. If approved, this bill would deliver the most ambitious legislation ever passed concerning sustainable fashion.
The bill is moving quickly, with the vote taking place as early as spring. And the change that this new legislation will inevitable precipitate will have dramatic effects throughout the fashion industry.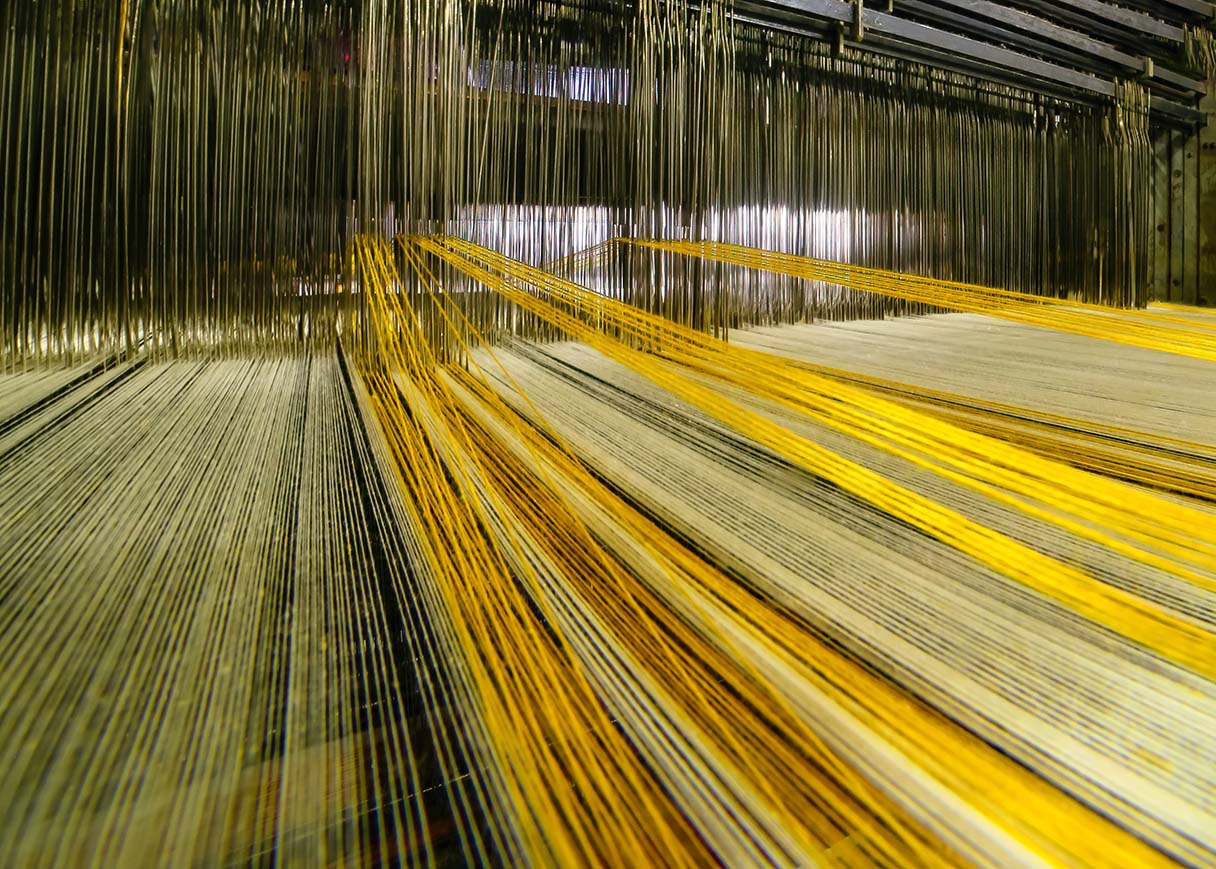 Paris Fashion Week and Copenhagen Fashion Week
On the catwalk, this year's Paris Fashion Week is pushing star businesses to measure their environmental, social, and economic impacts, a policy already present during the Spring-Summer 2022 season. Participating companies are not, however, obliged to publish their performance data. Still, it is an interesting signal, especially if taken in conjunction with the action plan set out by Copenhagen Fashion Week, where participation is contingent on companies reaching a minimum sustainability score in six areas of interest: strategic direction, design, smart raw materials, consumer involvement, working conditions, and events.
Among these minimum requirements are the commitment against the destruction of unsold items, the commitment to use certified or organic products and reused or recycled fabric for at least half of their collections, the commitment to use solely sustainable packaging and set up zero-waste stands, the commitment to propose samples that have previously been showed or digitalize related activity, ensuring the availability of a list of EU REACH restricted substances, compliance with the most stringent regulations in terms of access to work, health, and safety for employees and collaborators, the adoption of clear policies on internal data and communication with consumers regarding sustainability strategies… The list goes on, including casting criteria for models involved in the fashion shows.
The Importance of the Backstage
Fashion is displayed in its full glory on the catwalk. Companies show the best versions of themselves, and in the past few years, this best version has included more than just aesthetic creativity. Recently, we have seen companies add important aspects of sustainability to their collections such as authenticity, measurability, and demonstrability. In this sense, the backstage counts for more than the show. And by backstage, we meet the incredible efforts taken by companies to develop their production in sustainable ways, as well as the increasingly innovative methodologies that are being developed to ground these efforts. 4sustainability fits into this virtuous context as a hallmark and implementation framework for concrete sustainability projects.
"We have been studying a collect data system for the fashion supply chain for years," 4sustainability founder Francesca Rulli explains, "which has been applied and continuously updated in response to new evidence. This commitment is based on our deep awareness that no brand can call itself sustainable if its production model is not. And to take on a sustainable model of production, the only road is to map one's supply chain, slowly involving it, collecting its data concerning environmental and social impacts, in order to then build a pathway for progress together that is monitored across time. 4sustainability was born in this context, involving assessments and supply chain monitoring. This system has been digitalized into the 4s Platform and even includes far-away suppliers. We are thrilled that legislators are finally pushing the industry in this direction, as we will have more opportunities to capitalize on the investments that have already been made and the experiences that we have gained working alongside businesses."