Torna l'annuale appuntamento con la creazione, la moda e il knitting design, torna Feel the Contest.
Giunto alla dodicesima edizione, di cui le ultime due digitali, il concept si è sviluppato affacciandosi ancora di più sul mondo del lavoro. Non più solo talentuosi studenti giunti alla realizzazione dei loro diplomi, ma anche giovani designer, con diversi livelli di esperienza, possono iscriversi al contest e dare prova della loro capacità creativa per il moodboard e la realizzazione di due outfit.
L'edizione precedente ha visto vincere Raquel de Carvalho, giovane designer brasiliana che lavora a Londra, con due outfit sensuali ed elaborati, realizzati con i filati dell'azienda italiana Isy by Torcitura di Domaso.
Raquel oggi sta realizzando una sua capsule collection, composta da 12 outfit, con l'aiuto dei filatori appartenenti a FTY e di alcuni maglifici italiani (F.M.F, Moma Concept, Blu Puro), che sarà presentata alla fine di gennaio per la PE 23.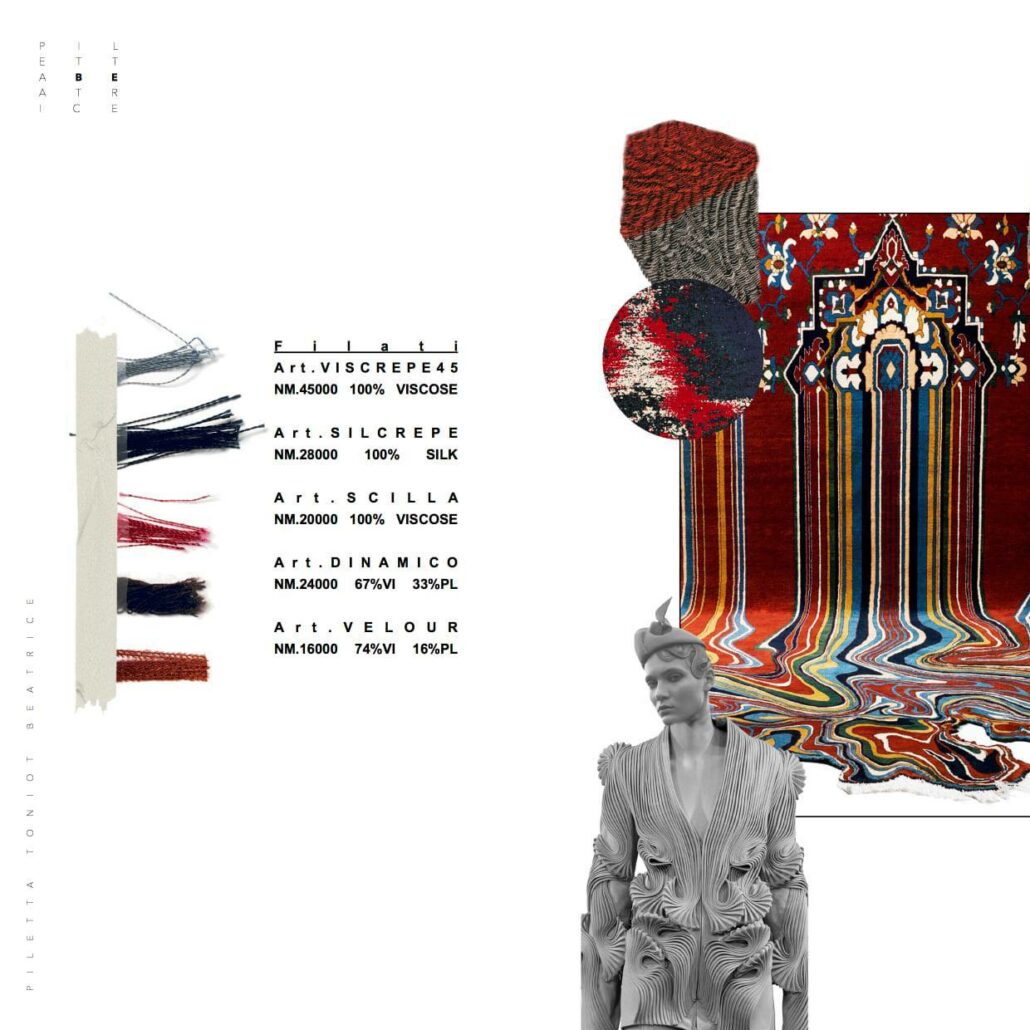 This is the added value of Feel the Contest: the close collaboration between the young designers and the best Italian spinning mills, all part of Feel the Yarn®. Starting from the search of the most suitable yarns, to the realization of drafts and definitive designs, they both share every step of the competition.
How to apply to Feel the Contest
Also for 2022, the participants will be chosen on the basis of the number of FTY spinning mills, which is constantly growing. Then, the Facebook platform will host the work in progress of their projects and the nomination of the 5 finalists, inside the private group Feel the Yarn – For New Designers.
If you are a knitwear designer between 22 and 35 years old join the group or send an email to team@feeltheyarn.it.
Altre informazioni saranno fornite via via sul gruppo, non perderti questa occasione.
Incoraggiamo il talento!