The climate change emergency is the most relevant problem the earth is facing in these days, during the COP 26 meeting organized by the United Nations Organization.
We all know that the textile industry is among the most polluting activities and serious investments have been made in Italy to develop circular strategies aiming at reducing the impact and to enhance sustainable productions.
Taking into consideration how climate is changing, we realize the general increase of temperature but in the same time we cannot minimize the increase of strong typhoons, of devasting floods, of unexpected heavy snowfalls, that we have experienced in the last few years.
It's now winter time and we expect hard temperatures. Yarns and knits will help us to be warm, protected and comfortable, interpreting in the same time new aesthetic codes and innovative technologies.
The advanced knitting machine technology offers unexpected interesting solutions to transfer in the knitted garments what is normally obtained in sporty garments with padded, quilted, bonded textiles.
Knitwear incorporates in the double-sided tubular textures special yarns, mainly polyamide filaments that are sensible to heat, blowing when steamed to fill the knit from inside. Thus, resulting in a 3D voluminous padded texture perfectly fitted for warm protection and lightness.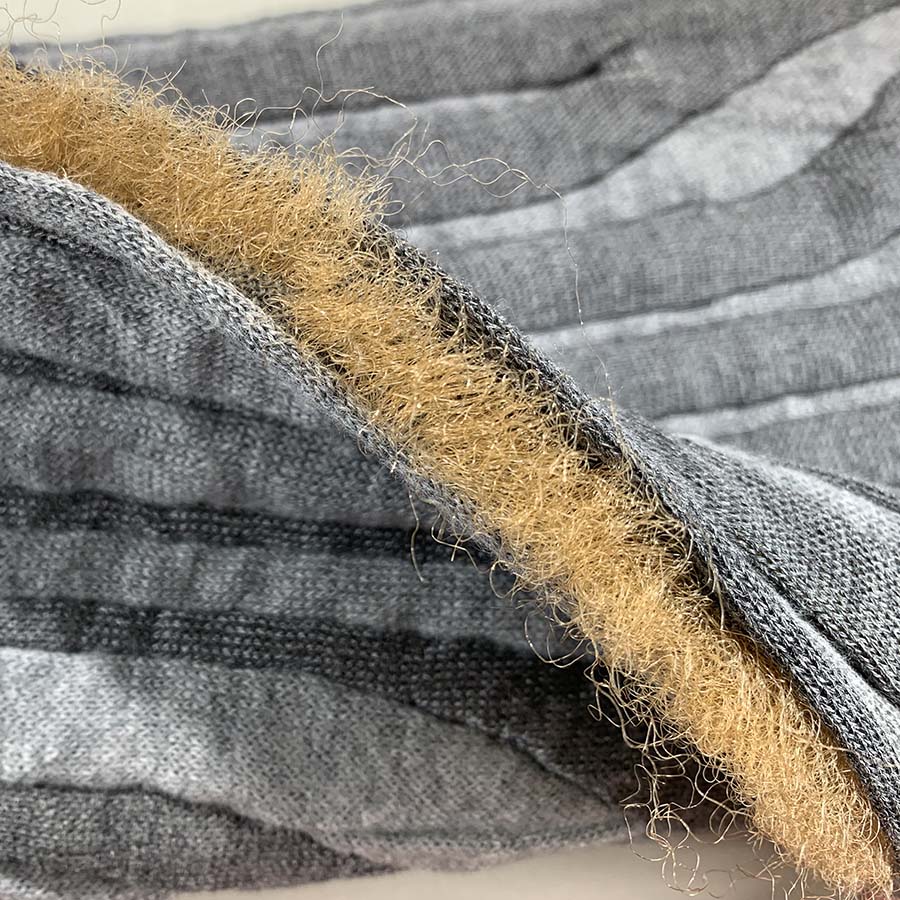 Graded pied-de-poule double jacquard with PA filament padding in a mix of 100% Alpaca 2/16, 85% Pima Cotton-15% WS 2/48 and 100% PA.
Double undulated jacquard with PA filament padding in organic silk 2/120 and Sea Cashmere 2/48.
The technique known as FLECHAGE can be developed on the complete garment but can also be performed on elbows or other parts of the body for protection of sensible body sides.
The inside floating thread can also be the same used for the outside of the garment, of course with less volume and warming effect. The two textures create the inside volume with the floating effect of same yarn.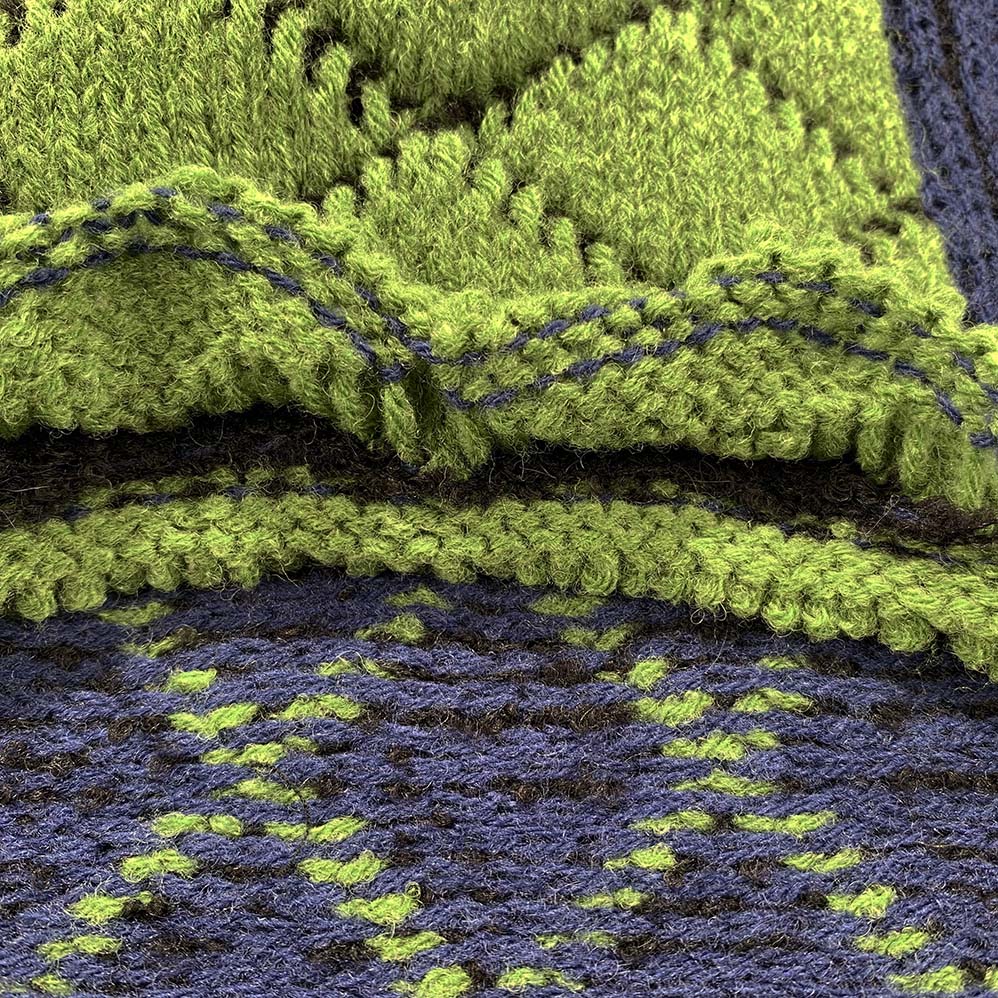 More volume and three-dimensional effect can be achieved introducing an elastic yarn.
Knitwear becoming more and more a protagonist in fashion and sportswear, we could take advantage of a careful selection of yarns, among the extensive offer of the CPF spinners and introduce not only the finest wools, the warmest alpaca blends but also qualities such as waterproof wools, to sum up inside and outside complementary performances that are increasingly requested by well informed consumers.