The race against the energy emergency that after a very hot summer, an equally cold winter forecasts, runs on the thread of wool. For this reason, we think about taking precautions with a simple solution. Let's go back to hand-knitting which has been rediscovered during the pandemic, from hobby to therapeutic practice for its relaxing and healthy power.
Let's go back to the knitting needles that are short, long, circular and the crochet to knit warm and beautiful sweaters to be produced with precious yarns of the Italian spinning mills among their proposals for this and for the next winter. These knits will last over time, but if we do not like them anymore, we always can undo and redo, introducing other yarns, colours and stitches, different every time in a project of circularity with no waste. Eventual imperfections and mistakes will show our creative commitment. It's well known that it is no longer just the art of grandmothers and of a romantic hippy style. A contributing factor are the countless communities that organize courses and tutorials at all levels, oft with humanitarian purposes.
Wool and the Gang in Great Britain, We are knitters in Spain, I love Mr Mittens in Australia up to Hombres Tejadores (men who knit) in Chilean squares to challenge gender stereotypes are just a few of initiatives. Italy is no exception with its Knit Café, Il Caffè dei Gomitoli, Unfilodi, Donne ai ferri corti, born to spread basic stitches and techniques of an old art.
Many are the values of the knitting, from Revolutionary Knitting Circle created by activists of Craftivism to Yarnbombing or Urban Knitting, the street art of graffiti artists who decorate the towns with huge hand-knitted sculptures, to convey messages of non-violence and to involve people in the creations, up to Pussycat Project with its pattern to knit the pink cap with cat ears to support women rights. Then just follow the tutorials on TikTok to produce the sweaters of famous designers.
The yarns inspire bold cables with their lightness combined with softness and volume.
The chubby ribbons in precious cashmere, dyed with natural pigments or hairy blends of baby alpaca, silk and wool.
The rovings and the chainette enhance felted and natural aspects.
Finest yarns for particularly skilled hands are the classical qualities, rounded and regular in alpaca wool and wool-silk.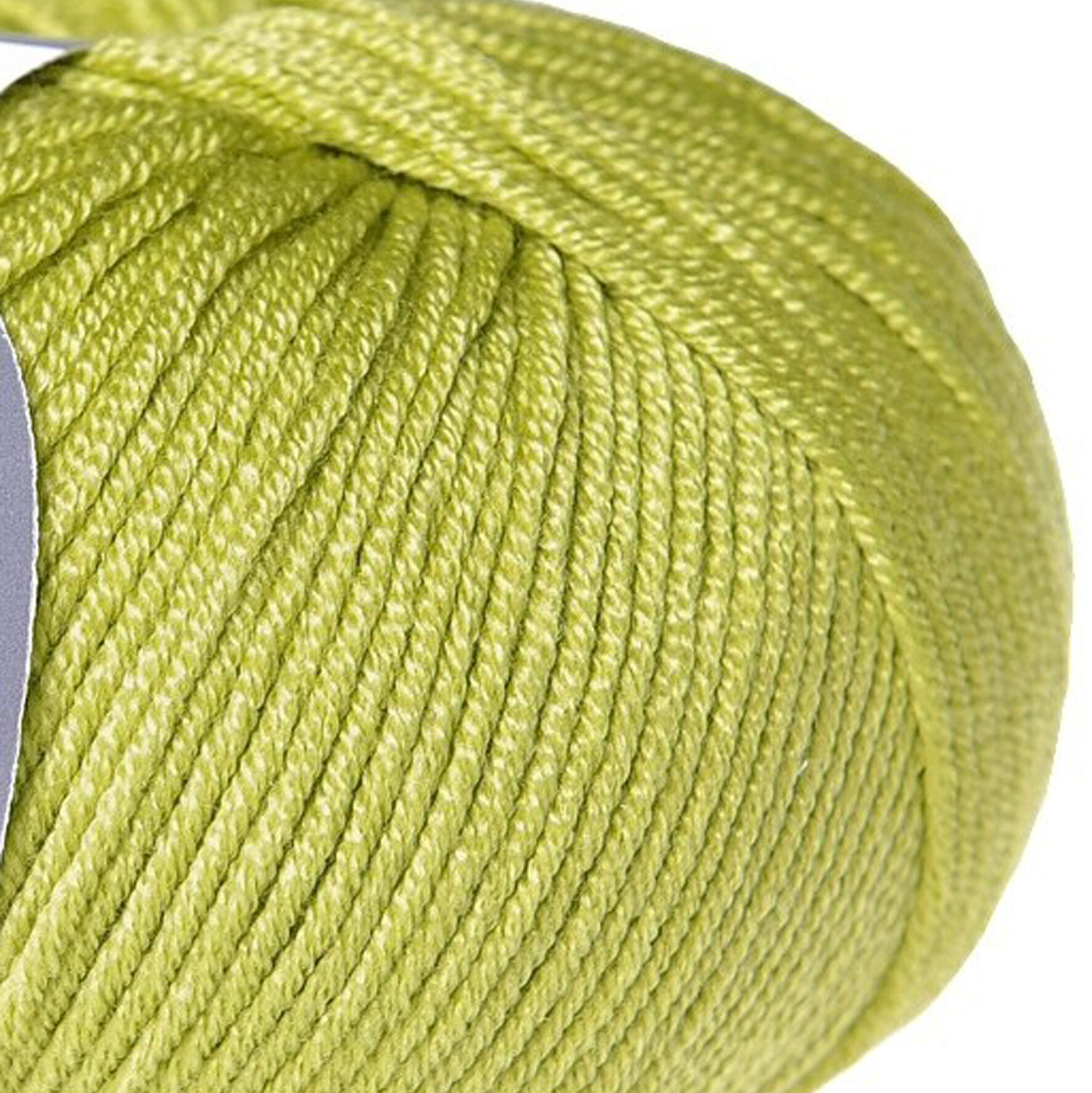 Yarns can add fancy effects to the texture and chromatic graded shades.
The yarn is protagonist, of great effect, also in basic knitting techniques with metallised and bright aspects which are made even more interesting by the use of the recycled fibres.
Proposals and choices are multiple. Let's start knitting!