This is Wenke's story: it talks about her passion for yarns and knitwear.
Where did you start from? 
I studied at the renowned art college Burg Giebichenstein and graduated as a fashion  designer in 2008. At the SDBI FASH competition, I was able to win the recognition award  with my diploma collection.
This was followed by a studio assistant at Akris in St. Gallen,  in which I rediscovered my love for knitting, which had existed since childhood.
How did you get involved with knitting?
A classic job advertisement for the Swiss branch of HUGO BOSS finally kindled my  enthusiasm for knit development. I decided to move to Ticino to learn everything about  knitting structure development, model design and prototyping for the high fashion  industry. I traveled to producers in Turkey, to meetings at the headquarter in Metzingen  and I developed many exciting knit swatches mainly for Hugo and Green label.
In 2012 I moved back to my hometown Dresden and took care about my small family.  Inspired by my two baby boys I soon picked up needle and thread again and began  designing and knitting comfortable clothes for my kids.
A contact with the publishing house EMF in Munich was the initial spark in 2017 to set up  my own knitting label under the name tomkeknits. I started with a baby and toddlers  book and in the same year an accessories book for women followed both within the  popular Hygge series.
Freelance designs for the yarn supplier Schachenmayr follow continuously and even in  2021 new women, toddler and accessories designs are already available or will be  published soon. In 2020 I was able together with EMF publishing house to publish the successful book  "Islandpullover Stricken". The book shows 27 top-down knitted models and accessories in  Scandinavian style for women and men. It has since been taken under license in various  countries and will be available soon in America, Great Britain, Russia and France. My  fourth book "Icelandic Gloves Knitting" will follow in the same series in autumn 2021.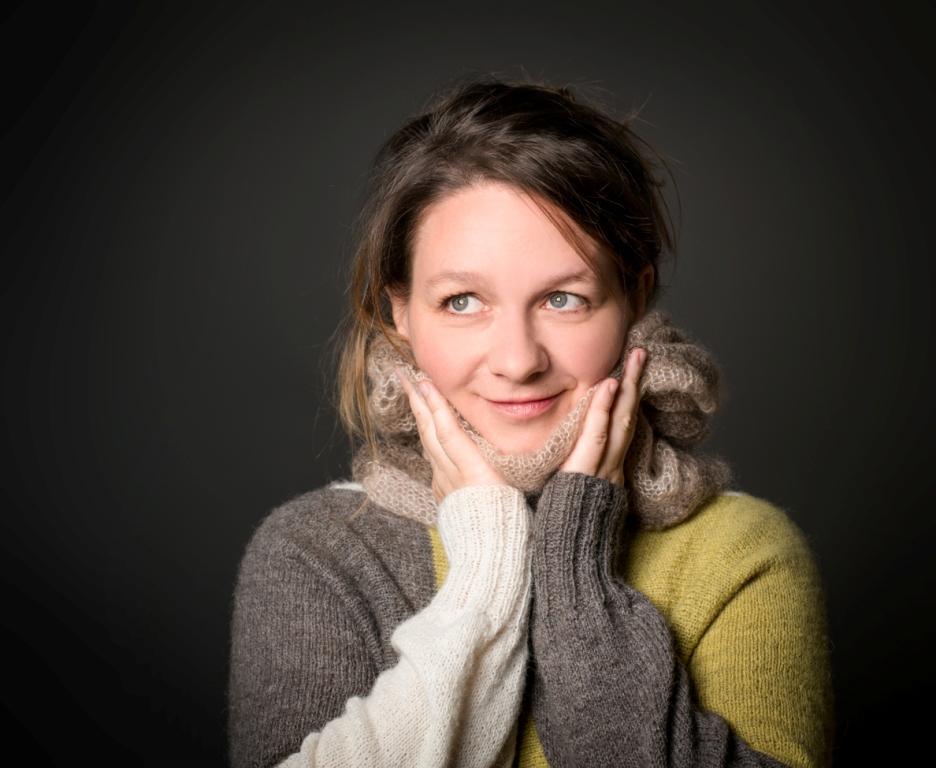 What's next?
If I may say that in the past few years I have made a name for myself as a hand knitting  designer and author in the DIY scene, I would also like to work together in the  professional industrial knitting sector in the future.
In the beginning of the year, I discovered Feel the Yarn® through  social media, for which I can now develop inspiring knit structures and the  #colorful_bobble_structure_knit capsule collection with the renowned yarn supplier  Di.Vé Filati.
A first outfit will be shown at this year's Pitti Filati. The next step should be a  Stoll machine knitting course at the Knitwear Lab in Amsterdam to know the latest  technical facts as well. The development of interesting structures with inspiring yarns in  connection with a certain commercialism and design language fascinates me over and  over again – from thread – to surface – to shape.