Corre anche sul filo di lana la corsa contro l'emergenza energetica che dopo un'estate caldissima fa prevedere un inverno altrettanto freddo. E allora pensiamo a premunirci con una soluzione semplice. Riprendiamo il lavoro a maglia, riscoperto durante l'emergenza sanitaria, da passatempo a pratica terapeutica per il suo potere rilassante e benefico.
Riprendiamo i ferri del mestiere, corti, lunghi, circolari e l'uncinetto per tricottare maglie calde e bellissime perché realizzate con i filati preziosi che le filature italiane propongono per questo e per il prossimo inverno. Saranno maglie che dureranno nel tempo, ma che se ci stuferanno, potremo sempre disfarle e rifarle, aggiungendo altri fili, colori e punti ogni volta diversi in un progetto di circolarità senza sprechi. Difetti eventuali ed errori saranno solo testimoni del nostro impegno creativo. Che non sia più solo l'arte delle nonne e di uno stile hippy o romantico è risaputo.
Complici sono le innumerevoli communities che organizzano corsi e tutorials a tutti i livelli, spesso anche con scopi umanitari.
Wool and the Gang in Inghilterra, We are knitters in Spagna, I love Mr Mittens in Australia, fino agli Hombres Tejadores (uomini che lavorano a maglia) nelle piazze cilene per sfidare gli stereotipi di genere sono solo alcune delle iniziative. L'Italia non è da meno con i suoi Knit Café, Il Caffè dei Gomitoli, Unfilodi, Donne ai ferri corti, nati per diffondere punti base e tecniche di un'arte antica.
Molte sono le valenze del lavoro a maglia, dal Revolutionary Knitting Circle creato dai manifestanti di Craftvism allo Yarnbombing o all'Urban Knitting, la street art dei graffitari che addobbano le città con grandi sculture lavorate ai ferri, per veicolare messaggi di non violenza e coinvolgere le persone nelle realizzazioni. Fino al Pussycat Project con il suo pattern per tricottare il berretto rosa con le orecchie da gatto per supportare i diritti delle donne. Basta poi seguire i tutorial su TikTok per realizzare le maglie di famosi stilisti.
I filati ispirano grossi intrecci con la loro leggerezza, abbinata a morbidezza e volume.
Sono paffute fettucce in prezioso cashmere, tinto con coloranti naturali o pelosissime mischie di baby alpaca, seta e lana.
Gli stoppini e le catenelle evidenziano aspetti feltrati e naturali.
Più sottili per mani particolarmente esperte sono i filati classici, rotondi e regolari in lana alpaca o lana seta.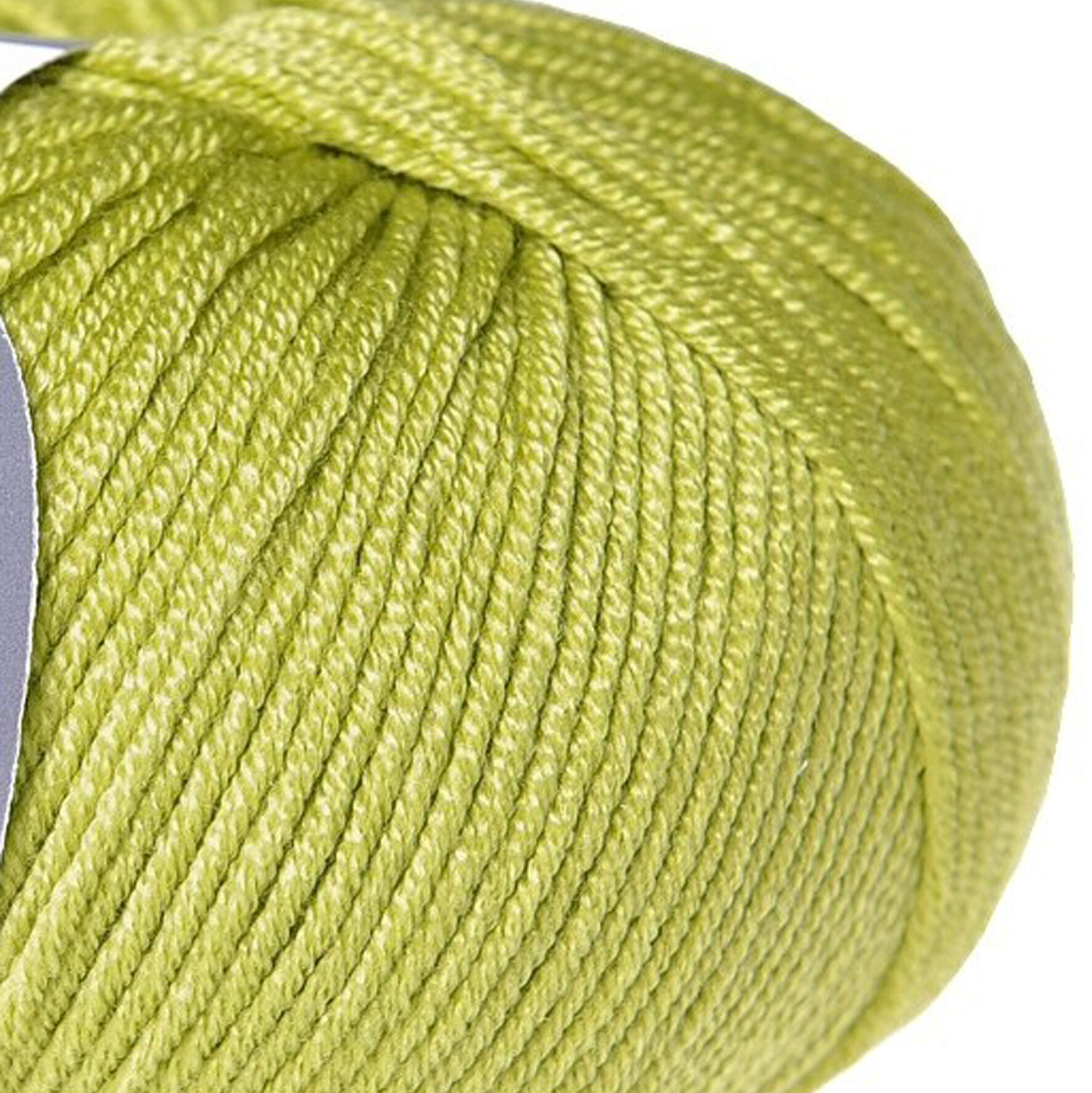 Non mancano filati che aggiungono effetti fantasia di struttura o giochi cromatici in sfumatura.
Il filato è protagonista, di grande effetto anche in lavorazioni semplici con superfici brillanti e metallizzate, resi ancora più interessanti per l'uso di fibre riciclate.
Le proposte e le alternative sono numerose, non ci resta che iniziare a tricottare.